The Laser Center of South Florida opened in 2001 with the goal of assisting clients with their hair removal needs. Specializing in electrolysis and laser hair removal, our highly trained staff has had the pleasure of helping thousands of people improve their self-confidence over the years.
The Laser Center of South Florida is located at 318 NW Bethany Drive Port St. Lucie, FL 34986, Behind the Publix Shopping Center in St. Lucie West.
Meet Our Team
Alissa Scott
Owner, L.E., C.M.E.
---
Alissa Scott is a Certified Medical Electrologist providing laser hair removal and electrolysis in the Treasure Coast for 13 years. She received her bachelor's degree from the University of Central Florida and graduated from the Orlando Institute of Laser and Electrolysis. She has served on the board of the Electrolysis Society of Florida and held several positions including Vice President.
Alissa truly enjoys her work and feels the best part of her job is helping her clients feel more confident. When she's not working, she enjoys spending time with her family and friends.
---
Sally Dennehy
L.E., C.M.E.
---
Sally Dennehy is a licensed laser hair removal technician and a native of Stuart, Florida. She graduated from Clemson University and the Orlando Institute of Electrolysis and Laser.
She has been working at the Laser Center of South Florida since 2010. Since joining the team at LCSF, she has truly enjoyed all the clients she has met and assisted through electrolysis and laser hair removal. She also likes to spend time with her family and playing tennis.
---
Dr. Yohanna Deno, MD
MD
---
Dr. Deno provides Botox, fillers and other cosmetic procedures. Botox is a Minimally Invasive Cosmetic Procedure where a prescription medicine is injected into muscles and used to temporarily improve the look of both moderate to severe crow's feet lines and frown lines between the eyebrows in adults. Dr. Deno also provides state of the art cosmetic fillers. She is thrilled to be able to provide these services to her patients.
---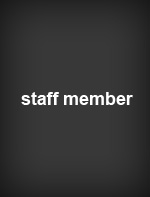 Aixa Morales
Office Manager
---
Aixa Morales has been a South Florida resident for over 45 years and in that time has been providing customer service information and expertise to clients for over 25 years. She is highly involved in her community as well as with the Make-A-Wish Foundation, a non-profit organization. She is also the proud parent of two grown children, one of which is currently attending the University of Florida. In her spare time she enjoys traveling and fine dining.
---